Topless Tower Crane 5613.6(CCTT91A-S24) with 1.2*1.2*3m mast sections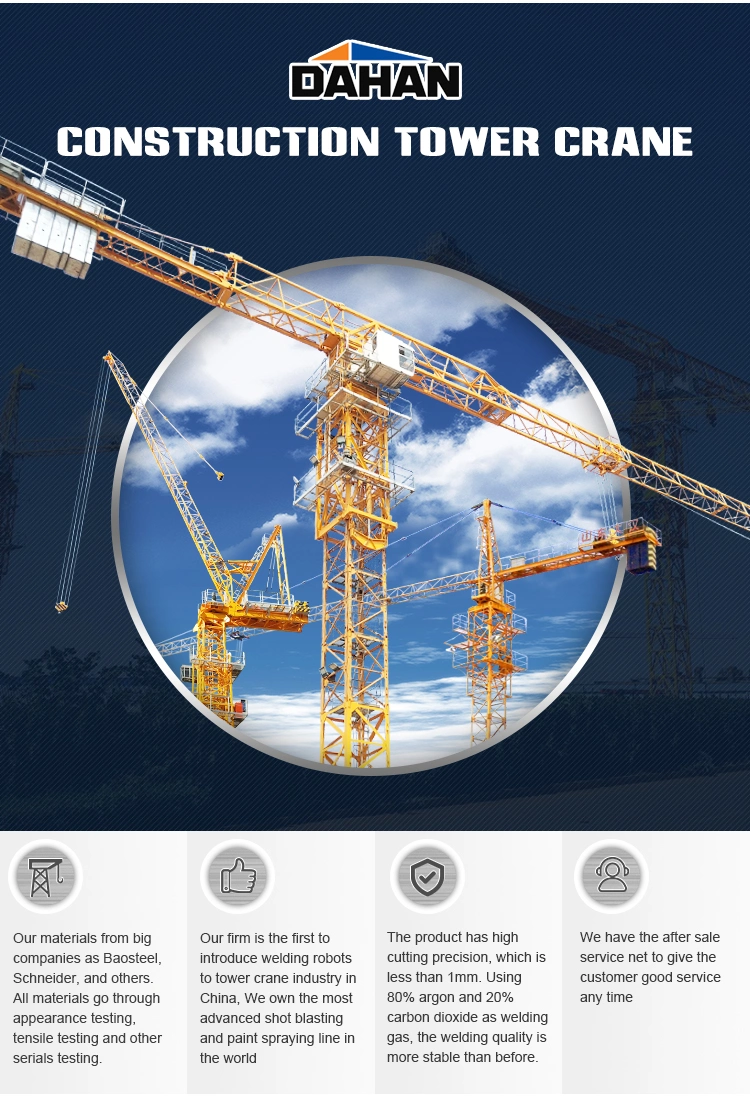 >> PRODUCT PARAMETERD <<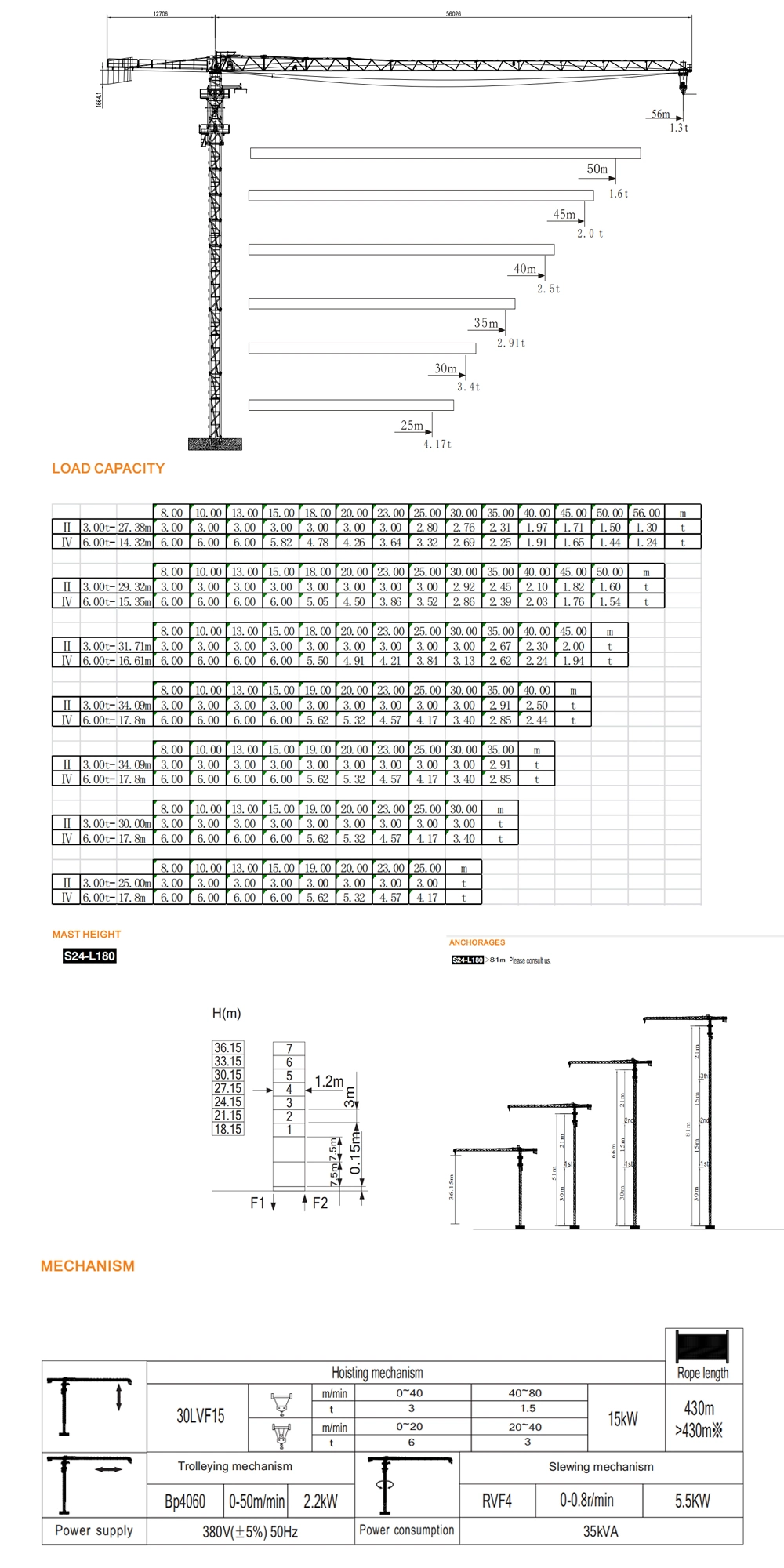 Product advantage:
The Steel Structure with Long Lifespan and High Safety The flat-top tower crane is designed without any pull rod so as to reduce the height of the tower top and meet the requirements on different work sites. Especially suitable for disassembling and assembling on restricted construction sites or during the multi-tower cross operation The height difference between tower bodies can be reduced to save much space and cost.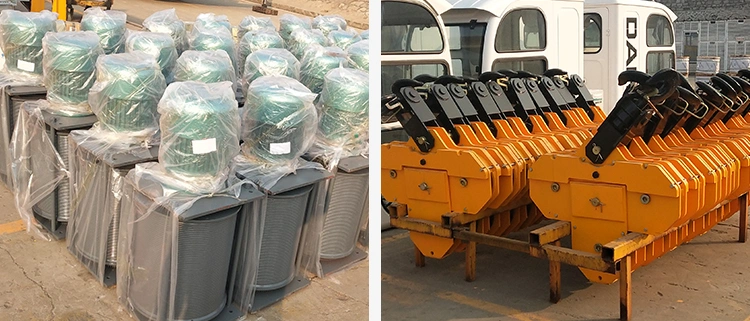 Trolleying Mechanism

Variable frequency speed regulation, stable and reliable starting and braking Low maintenance rate gear reducer The operation efficiency is 10% higher than that of ordinary trolleybus.

Hook

Increase the weight of the hook, effectively improve the rope lining effect during lifting; adopt new structure to prevent the hook pulley from falling off, completely solve the problem of rope falling off. A movable joint is added between the hook plate and the cross beam to facilitate the hook operation.

Trolley

A semi-circular protective ring is added to the lower part of the sports car pulley, which fundamentally solve the wire rope groove failure caused by high-speed lifting during the turning process.

Mast section

Overall processing after welding, high connection accuracy, more effortless disassembly; Each section is equipped with a rest platform, which is convenient for disassembling the pins, and the inclined aluminum alloy ladder makes climbing safer and labor-saving;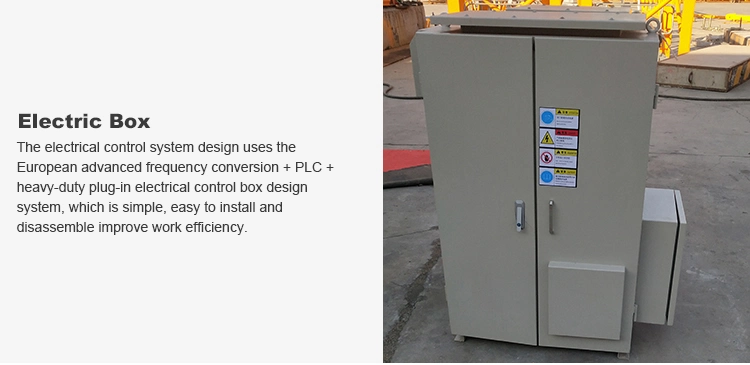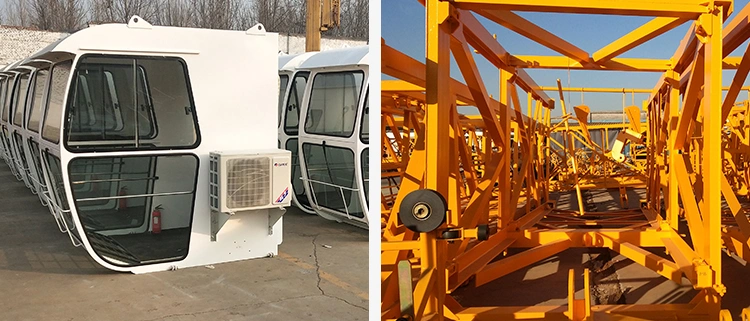 Cabin

Convenient installation, low operation cost and long service life of products

Telescopic

The frame, lifting cylinder and lifting beam have been assembled before leaving the factory, which can be directly hoisted on site

Hydraulic Jacking Mechanism

The mechanism and the jacking system have been refueled, the wire rope has been wound, and the tower crane is ready for use; saving on-site installation costs.

Safety protection device

The weight limiter and torque limiter adopt a tension ring structure. Lifting, slewing, and trolleying limiter adopts cast aluminum casing with long service life, and adopts products from Guiyang Electric Control Factory.
>> MORE ACCESSORIES <<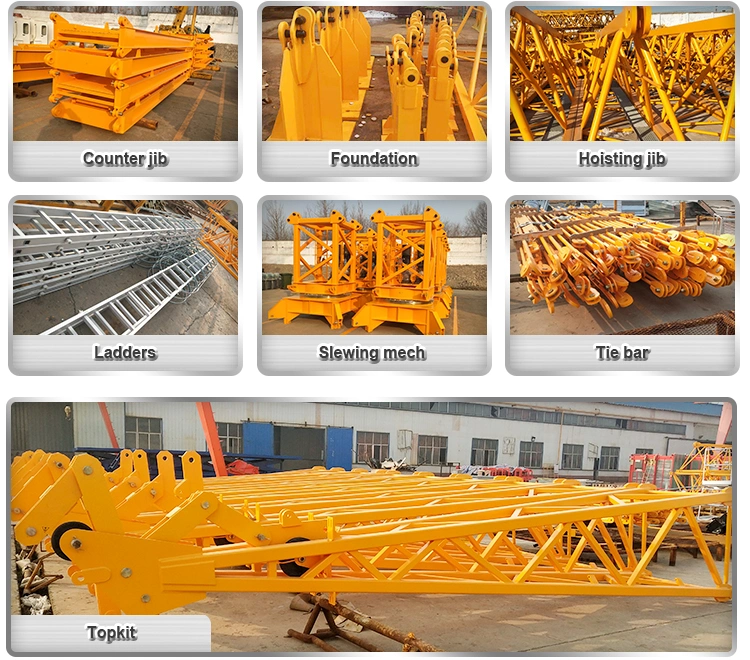 >> PRODUCTIOM PROCESS <<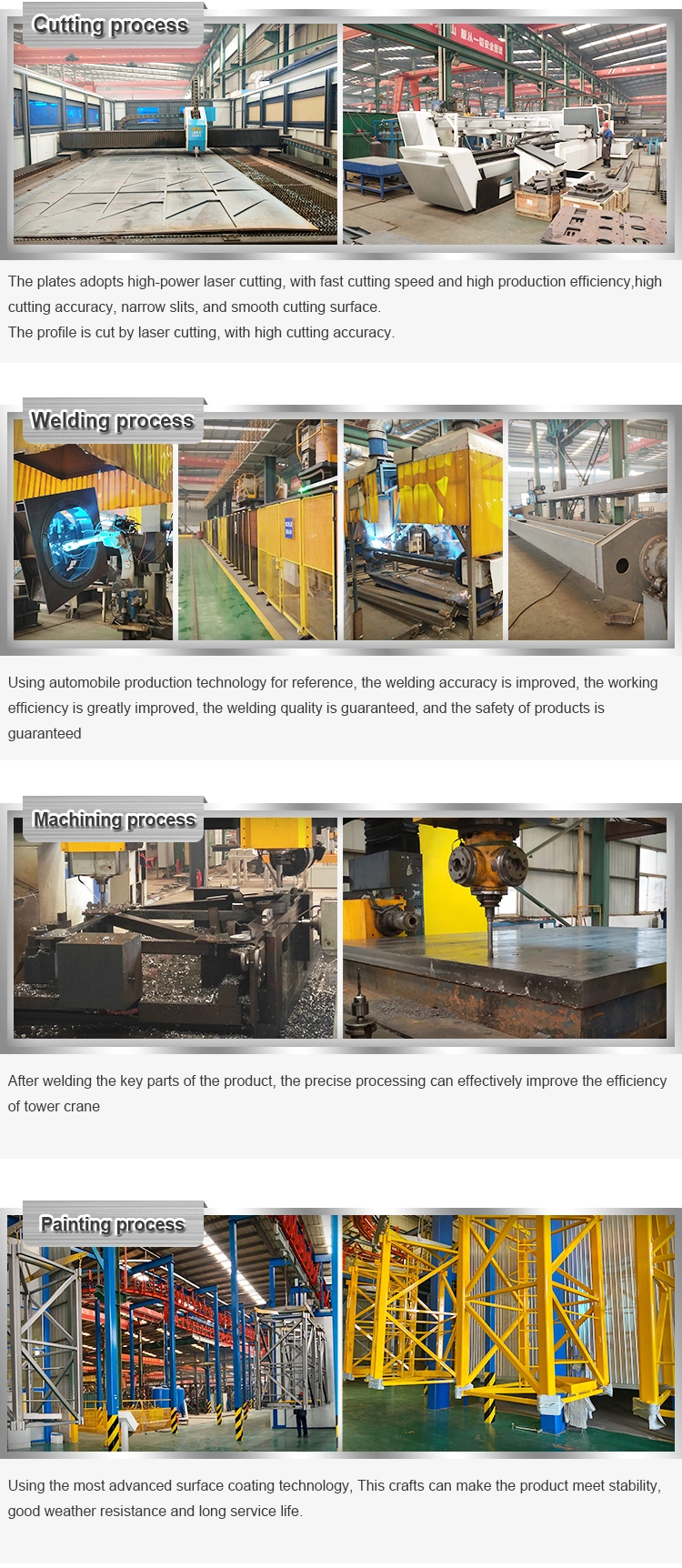 >> ABOUT US <<
DAHAN TECHNOLOGY CO., LTD
Dahan Technology Co., Ltd. is committed to the professional manufacturing of tower cranes and construction hoists. Our firm has manufactured and sold approximately 50 thousand sets of tower cranes and construction lifts. We have been exported to over 50 countries and regions. Our product portfolio comprises 4 main series and over 60 types of products, such as high-top tower cranes, flat-top tower cranes, luffing jib tower cranes and construction hoists. All products come with ISO, CE, and other certificates.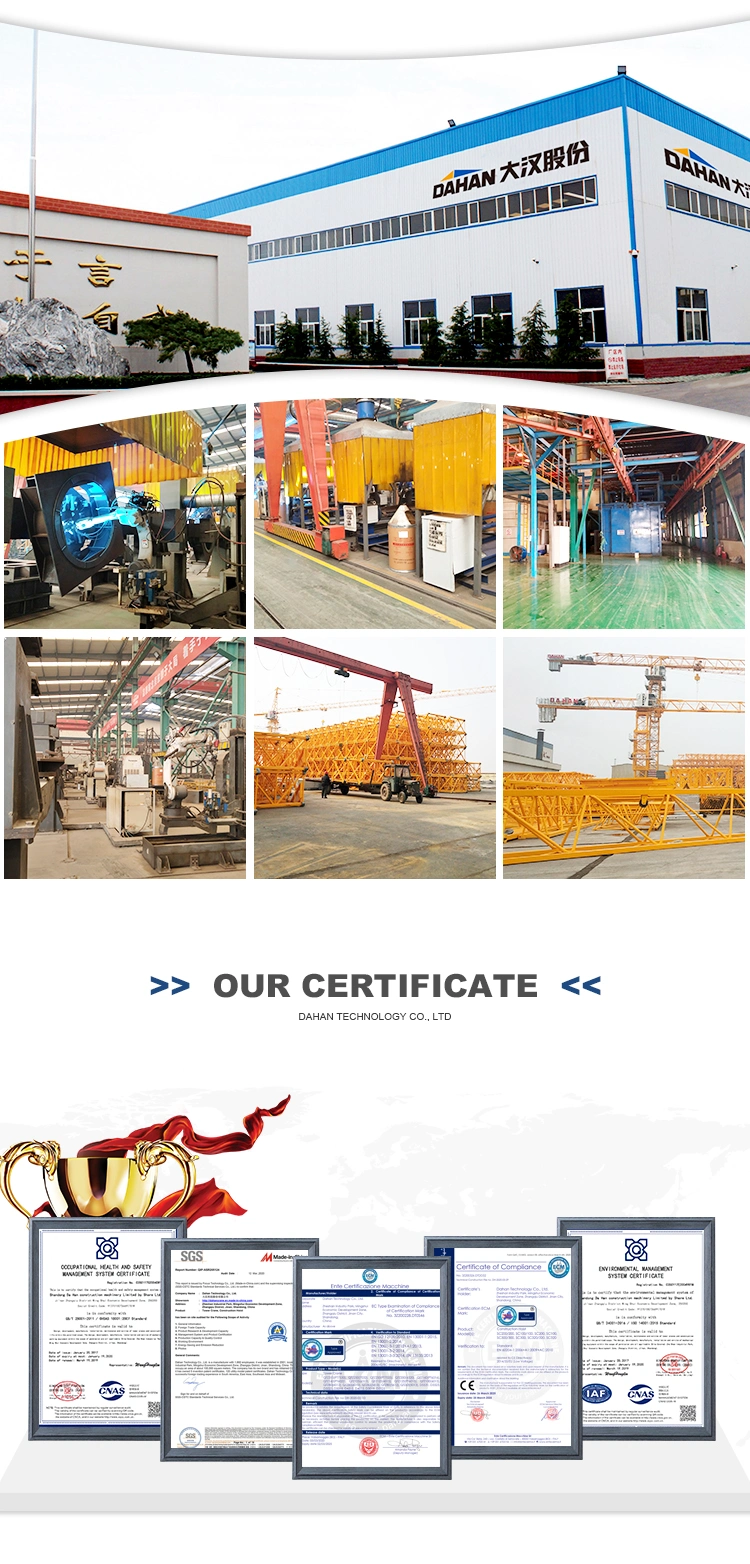 Q1: How many countries have you exported your products to?
A1:Our tower cranes had exported to more than 20 countries, such as Korea, Vietnam, Philippines, Indonesia, India, Sri Lanka, Cambodia, Russia, Kazakhstan, Brazil, Algeria, Ukraine, Turkey etc.

Q2: How to confirm a suitable tower crane model?
A2: My dear friends, please tell us the below basic parameters to confirm tower crane model:
a. Building height or tower crane working height.
b. Max load capacity and tip load capacity.
c. Span or jib length
d. Other Special requirements
Q3: Can you install the tower crane or hoist for us
A3: Yes, we can send one engineer to your country for installing, but you should bear the cost.
Any other questions, please give us a message, hope can cooperate with you! and welcome to visit us!