Small Scale Cyanide Leaching Agitation Tank of Gold CIL Plant
Working Principle
The machine is mainly composed of a circular tank and an agitator. The drive system consisting of motor, reducer and support base drives the agitator to rotate. The agitator has the lower and upper
impellers, each with four blades. The blade's rotation
produces strong thrust
which forces the pulp to flow from
up
to
down at
the
center
of the
tank. T
he pulp diffuses along the radial direction at the bottom of the t
ank
then flows upward along the circular wall of the
tank
, thus a closed cycle
is
form
ed
. If the machine is used as a leaching tank, the leaching agent solution and air are filled into the tank, and the leaching agent and air are evenly distributed in the tank to leach gold. If the machine is used as
the a
dsorption tank, activated carbon
or
other materials with strong adsorption capacity
is put into the tank to adsorb gold dissolved in the solution.
Usually at least six
tank
s work together continuously to complete the whole
circuit to recover gold as much as possible.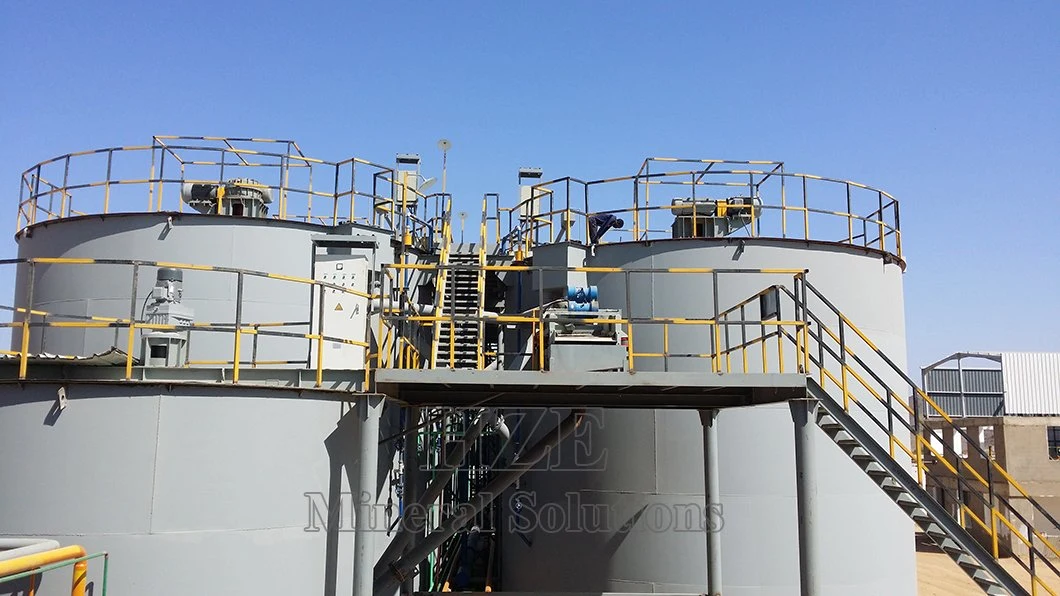 Features
Pulp moving smooth
ly
and
uniform mixing
which causes less power consumption.
Air is
i
nflated into the center of the tank
and agitated by the blades
of the agitator to
evenly disperse in the tank
which
maximize
s the utilization of oxygen.
The unique agitator
structure makes the
solid content of the
pulp uniform in all positions of the tank
to avoid the particles settling.
Every blade of the agitator is lined with
wear-resistant rubber
. Low rotating speed
of the agitator cause
long service life
and effective
ly
protect activated carbon, so that the lowest wear of activated carbon avoids
gold loss caused by that the gold loaded carbon is broken and enters tailings.
The Multi-point air inflation system improves the utilization rate of oxygen and makes oxygen, reagents & minerals to contact each other fully which improves the leaching efficiency and shortens the leaching residence time.
The air inflation system and unique high-pressure water devices share a pipeline system. If the tank filled with slurry is stopped for a long time, the particles will settle naturally and pile together on the bottom of the tank. The lower impeller is blocked completely because the height of the particles pile will exceed the height of the lower impeller. The particles around the impeller can be loose by high-pressure water which makes it easy to start the agitator again.
Application Scope
This agitation tank series is used for the agitation, leaching and carbon adsorption in the gold cyanide plant with the particle size of -200 meshes more than 90% and the concentration of less than 45%. It can also be used for mixing, agitation and leaching operation in industries such as metallurgy, chemical industry and light industry under corresponding conditions.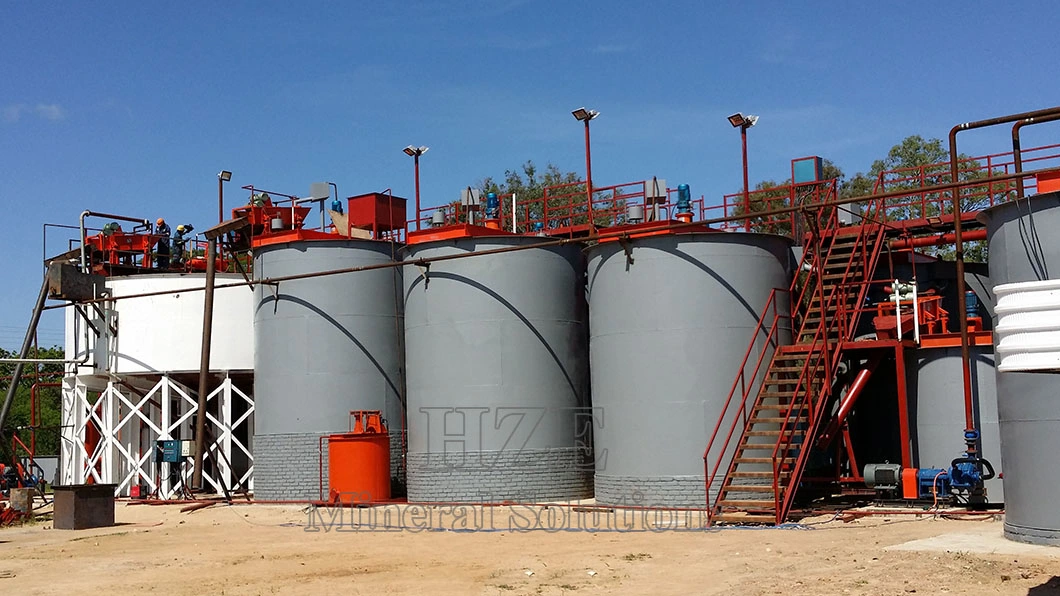 Technical Parameters
Small Size
Model

Tank Spec. Diameter × Height




(mm).

Effective Volume


(m3)

Impeller Rotation Speed




(r.p.m)

Impeller Diameter




(mm)

Power




(kW)

LT2.0×2.5

2000×2500

6

52

909

2.2

LT2.5×3.15

2500×3150

13.14

935

LT3.0×3.15

3000×3150

18.93

43

1130

4

LT3.0×3.5

3000×3500

21

LT3.15×3.55

3150×3550

24

1260

LT3.5×3.5

3500×3500

30

52

1310

5.5

LT3.55×4.0

3550×4000

33.6

43
Medium
Size
Model

Tank Spec. Diameter × Height




(mm).

Effective Volume


(m3)

Impeller Rotation Speed




(r.p.m)

Impeller Diameter




(mm)

Power




(kW)

LT4.0×4.5

4000×4500

48

35

1750

7.5

LT4.5×5.0

4500×5000

71.57

1750

LT5.0×5.6

5000×5600

98

31

2046

11

LT5.5×6.0

5500×6000

112

2100

LT6.5×7.0

6500×7000

195

21

2400

22

LT7.0×7.5

7000×7500

245.4

21

2400

22

LT7.5×8.0

7500×8000

268.6

23

2900

22

LT8.0×8.5

8000×8500

342

18.5

3300

30
Big
Size
Model

Tank Spec. Diameter × Height




(mm).

Effective Volume


(m3)

Impeller Rotation Speed




(r.p.m)

Impeller Diameter




(mm)

Power




(kW)

LT8.5×9.0

8500×9000

435

18.5

3436

30

LT9.0×9.5

9000×9500

515

14.8

3900

37

LT9.5×10

9500×10000

638

14.8

4000

45

LT10×10.5

10000×10500

705

14.8

4000

45

LT10.5×11

10500×11000

815

13.2

4400

55

LT11×12

11000×12000

983

13.2

4400

55

LT12×13

12000×13000

1320

12

4800

75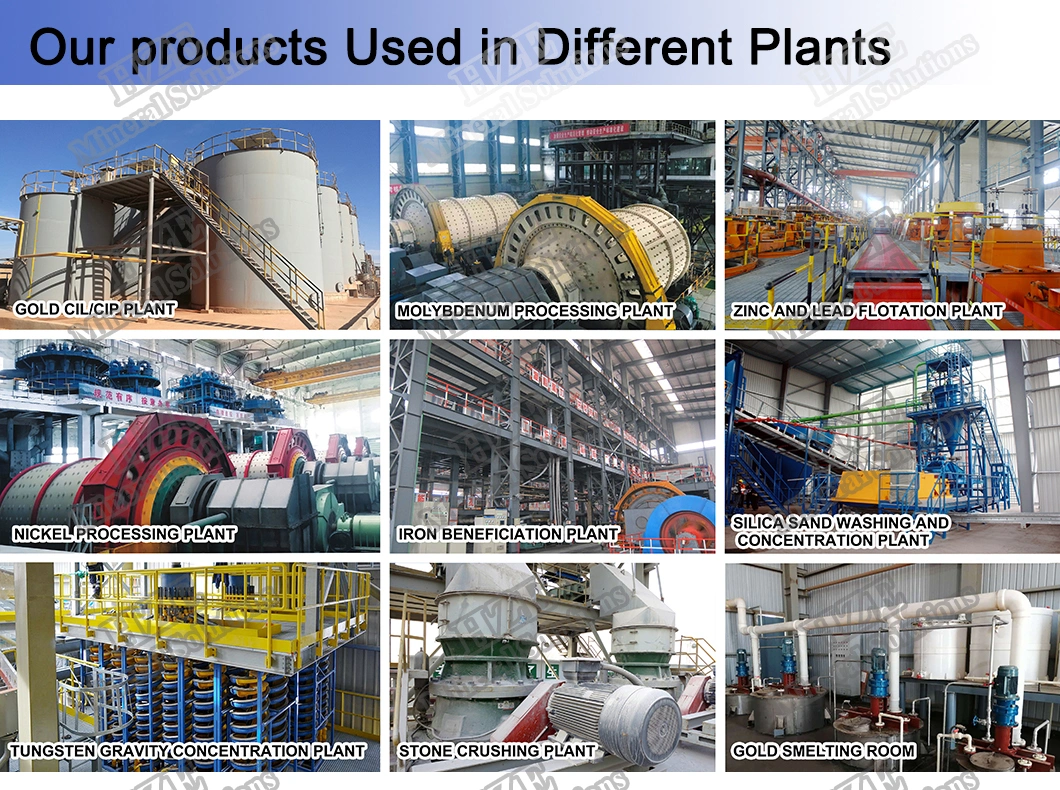 1. What is the main business scope of your company?
HZE is a company with R&D center, design institute, manufacturing factories, installation and commissioning teams. Our customers are in the mining and mineral processing fields. Our major businesses include mineral processing EPC (engineering, procurement and construction), project consultation, engineering design, mineral processing equipment manufacturing, on-site installation, commissioning, staff training, customer project operation management, spare parts supply and technical support. Customers are free to choose any one or any combination of our services.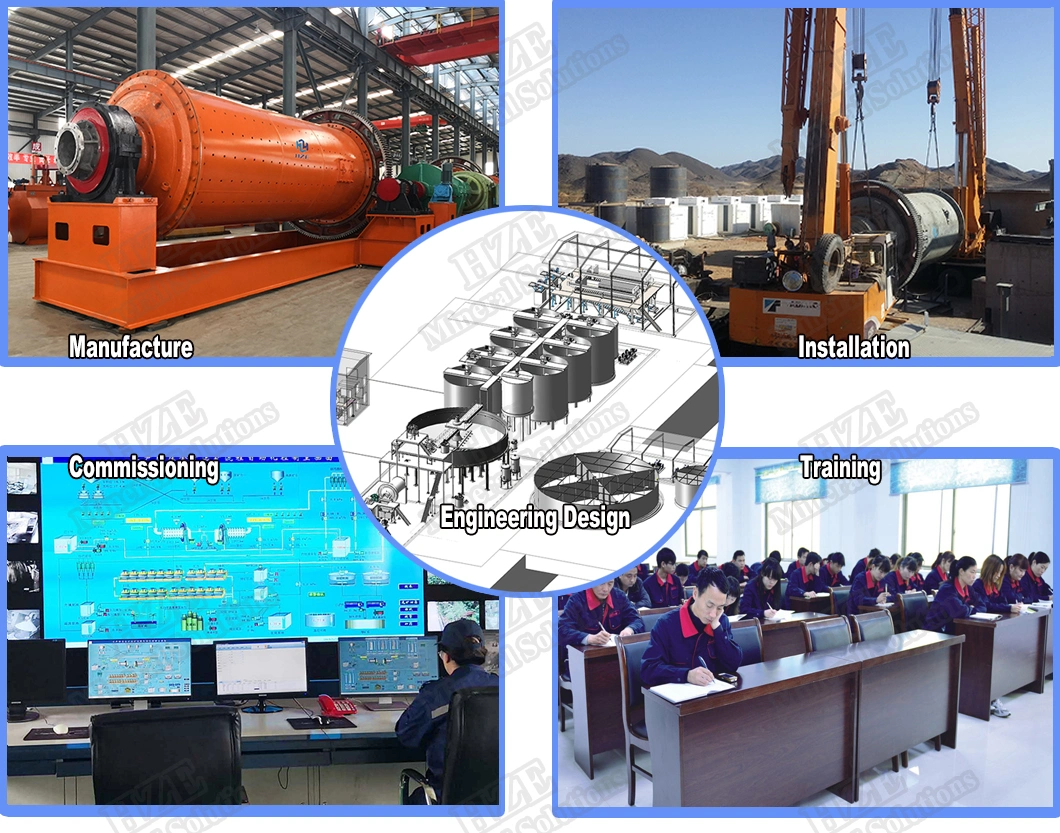 2. What are the outstanding advantages of your company?
The one-stop service of mineral processing engineering project and equipment is our core competitiveness.
The most important feature that HZE distinguishes itself from other engineering companies, design companies or consulting companies is that we are also an equipment manufacturer with a production plant of 50,000 square meters, and we have complete manufacturing rout and the related equipment.
HZE distinguishes itself from other equipment manufacturers by owning its own R&D center and engineering design institute.
HZE distinguishes itself from many mining machinery enterprises by possessing an expert team with members including not only senior engineers of the company, but also top Chinese technical experts, university professors and researchers.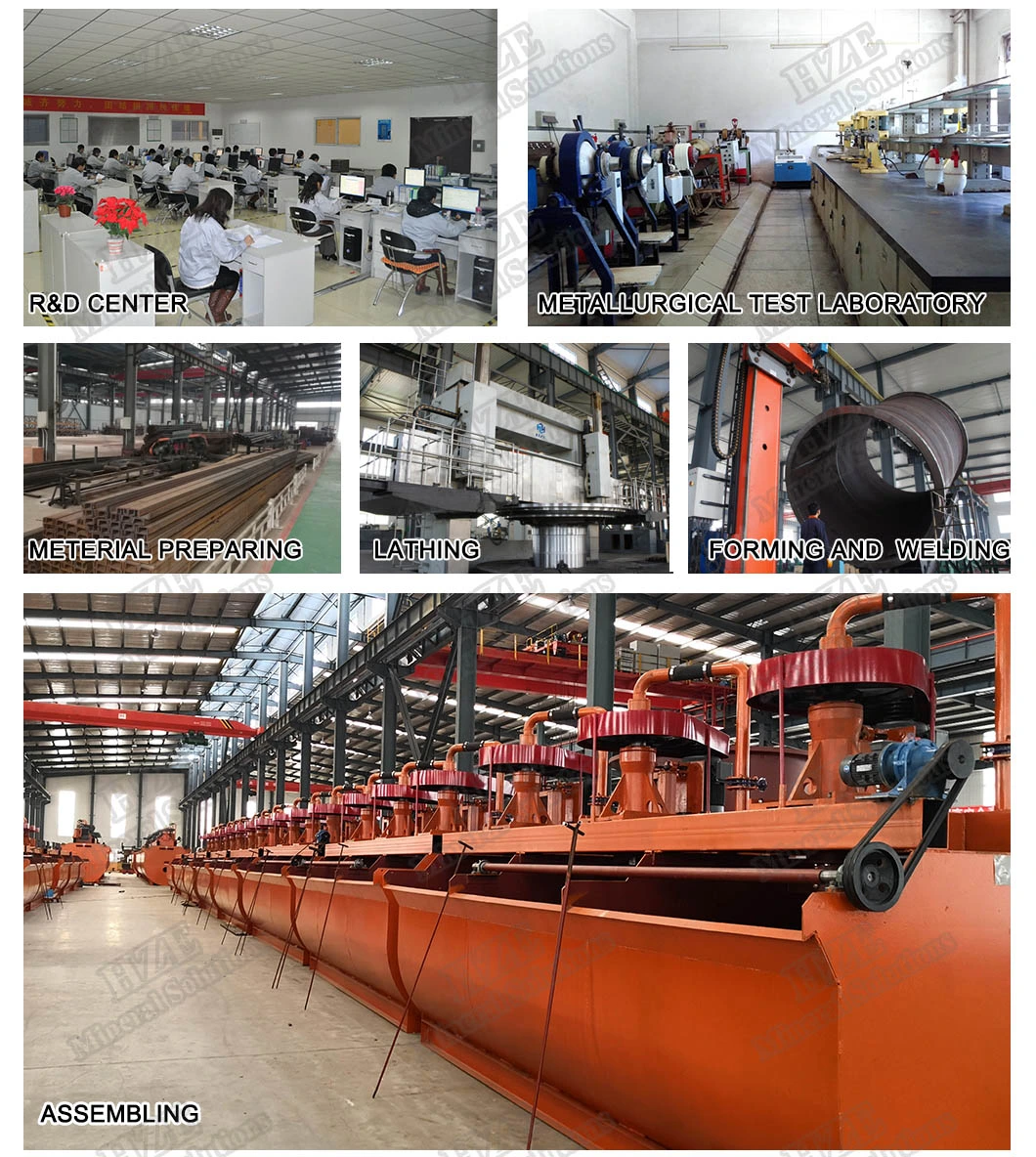 3. What are the characteristics of your company's 3D design?
HZE not only uses 3D software to design equipment, but also uses 3D software to design process flow, pipeline, steel structure, auxiliary facilities, etc. of the whole mineral processing project. We even use 3D design for equipment packaging, container packing and equipment instructions manual. This greatly improves the quality of equipment and engineering, shortens the construction period, facilitates technical discussion and evaluation, facilitates project management, improves construction safety and reduces project cost.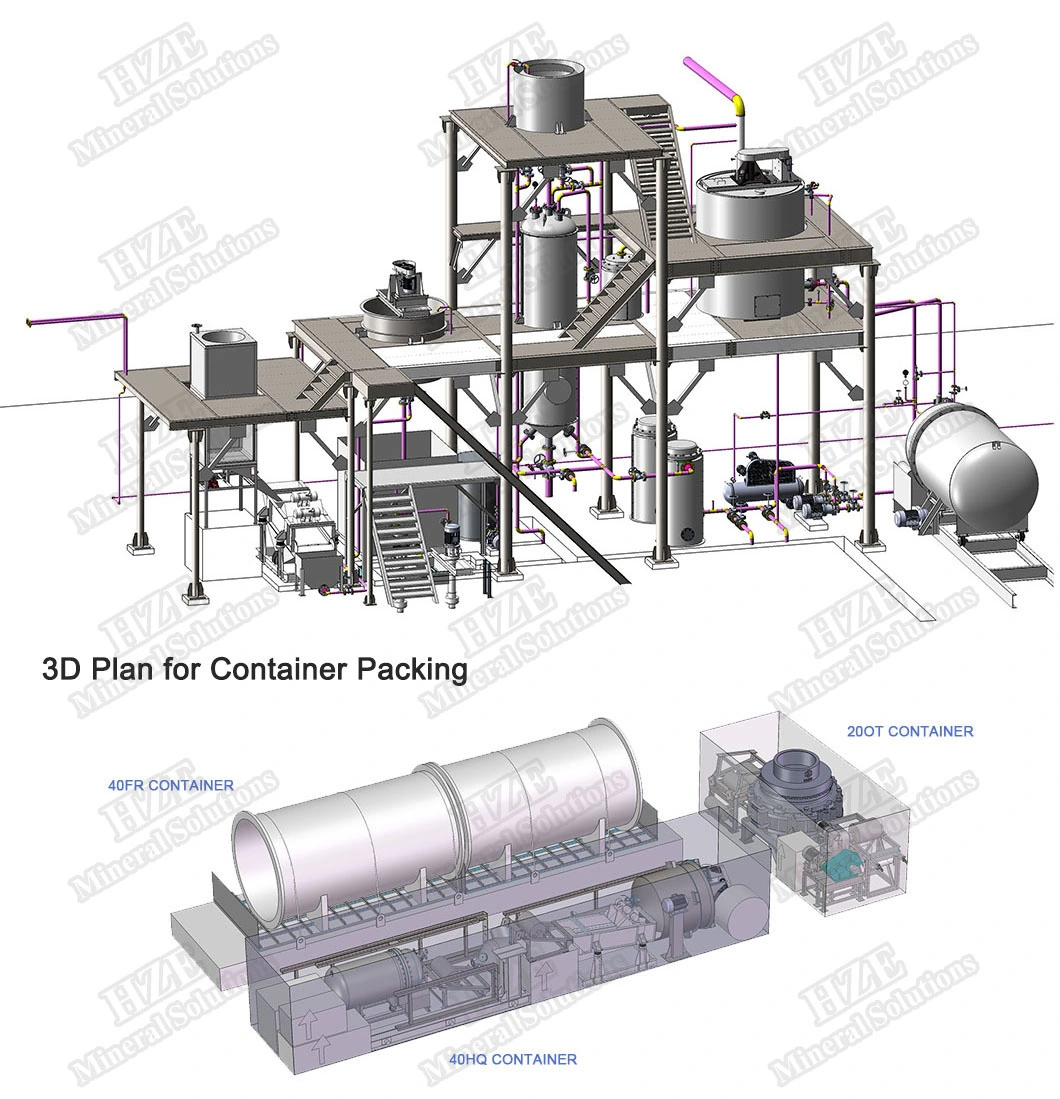 4. What are the service features of your company?
Customers who whether buy our equipment, or entrust us with EPC, or require us to provide a certain service, cooperate closely with us to carry out specific operations and supervise our implementation throughout the process.

HZE will try to understand the basic situation and needs of customers as detailed as possible before the sale, formulate a preliminary plan according to the specific situation of customers, and get unanimous opinions after communications and discussions with customers to determine the plan.

We set up customer files for every customer who signed the contract with us and upload them to the Cloud where customers can also get an account and password. Customers can have all the documents, videos and pictures, technology, services, execution, operation, management and control, maintenance and so on related to the business.

Whether it is in the process of general contracting, equipment manufacturing or providing some kind of service, we welcome customers to know about our implementation on the spot or through the network, and put forward requirements and opinions.

We assist users who have used our products to formulate operation specifications and make suggestions on maintenance plans and spare parts inventories. In addition to routine on-site installation, commissioning and training, during the production period after we handing over equipment to customers for use, we often understand the equipment using situations through the network and provide guidance and training to customer management and operators.

For the clients who have just start the mining business, we provide the opportunity of training and practice in China's mines for the clients' employees, until they are skilled in operation and maintenance.